Envision Your Dream Home – Improvement Your Home Excellence in NYC
Improvement Your Home with Hi-Tech Contracting, your one-stop shop for home improvement needs. We offer a wide range of services, from kitchen and bathroom remodeling to flooring and painting.
We are committed to providing our clients with a transparent and stress-free renovation experience. Contact us today to get started on your dream home project!
In the vibrant tapestry of New York City, where dreams take flight and aspirations soar, Hi-Tech Contracting stands as a beacon of home improvement excellence, ready to transform your living spaces into extraordinary havens that reflect your unique style and aspirations.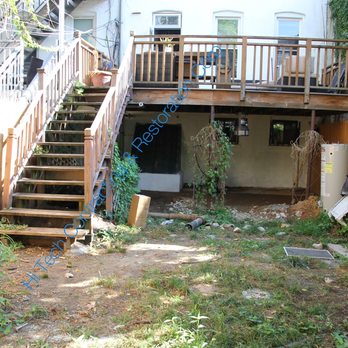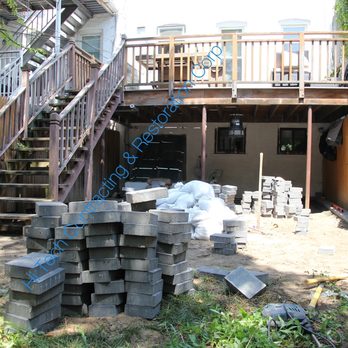 A Legacy of Expertise:
A Legacy of Expertise: Generations of Knowledge, Unwavering Dedication
We've spent years honing our craft, passing our expertise down through generations. Our unwavering dedication and commitment to excellence have made us a trusted name in the industry.
With over a decade of experience in the dynamic New York City home renovation scene, Hi-Tech Contracting has established itself as a trusted partner for discerning homeowners. Our team of highly skilled and experienced professionals possesses an unwavering commitment to quality, craftsmanship, and customer satisfaction.
A Collaborative Approach to Your Home Improvement Journey
Embark on your home development adventure with a collaborative technique. Join forces with professional professionals, architects, and designers to co-create your dream space. Together, weave know-how and private vision, fostering a continuing combo of innovation and luxury for your remaining home transformation
We believe that every home improvement project is a unique expression of personal taste and lifestyle. At Hi-Tech Contracting, we take the time to understand your vision and aspirations, ensuring that your dream home becomes a reality.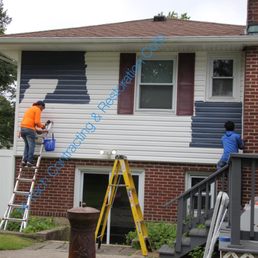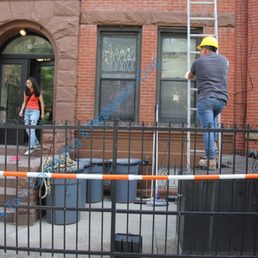 Comprehensive Services for Every Home Improvement Need
Whether you're envisioning a complete home overhaul or seeking to refresh a specific area, Hi-Tech Contracting offers a comprehensive range of services to cater to every home improvement need. From kitchen and bathroom remodeling to flooring and painting, we have the expertise to transform your living spaces into masterpieces of functionality and style.
Unparalleled Craftsmanship and Attention to Detail
Our team of skilled craftsmen takes pride in their meticulous attention to detail, ensuring that every aspect of your home improvement project is executed with the utmost care and precision. We believe in using only the highest quality materials and employing time-honored techniques to create enduring results.
Experience excellence in each detail with our unparalleled craftsmanship. Meticulously honed talents and an unwavering dedication to precision outline our paintings. From complicated designs to flawless execution, we ensure every factor reflects mastery, handing over results that exceed expectancies and elevate your revel in to new heights.
Transforming Spaces, Enhancing Lives
We understand that your home is more than just a physical structure; it's a reflection of your personality, a sanctuary where memories are made and cherished. At Hi-Tech Contracting, we are committed to transforming your living spaces into havens that enhance your lifestyle and bring joy to your daily life.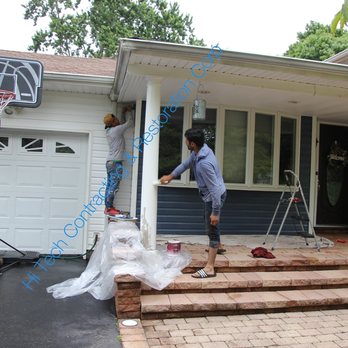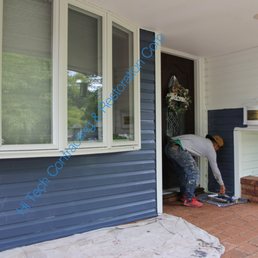 Embark on Your Home Improvement Journey with Confidence
When you partner with Hi-Tech Contracting, you can rest assured that your home improvement project is in the hands of experienced professionals who are dedicated to exceeding your expectations. We maintain open communication throughout the process, keeping you informed of every step and decision, ensuring that your vision remains at the forefront of every action.
Contact Us Today to Begin Your Home Transformation
Let Hi-Tech Contracting be your guide in transforming your New York City home into a space that reflects your dreams and aspirations. Contact us today for a consultation and let us help you create a living environment that you will be proud to call your own.
Social: