Metal Roofing Contractors
Metal Roofing is popular choice for homeowners and businesses alike due to its durability, energy efficiency, and low maintenance. However, installing a metal roof is a complex process that requires the expertise of a qualified contractor.
Metal roofing contractors are trained to install metal roofs of all types, including steel, aluminum, copper, and zinc. They also have the knowledge and experience to choose the right type of metal roof for your specific needs and budget.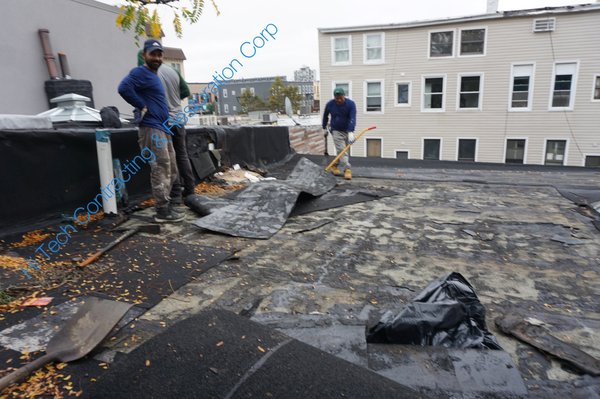 Specialize of roof installation and repair
1 specialize in the installation and repair of metal roofs. Metal roofs are known for their durability, energy efficiency, and low maintenance requirements. However, they can be complex to install properly, so it is important to hire a qualified contractor.
Metal Roofing are popular choice for homeowners in New York because they are durable, energy-efficient, and low-maintenance. If you are considering a metal roof for your home, it is important to choose a qualified and experienced contractor.
When it comes to protecting your home from the elements while enhancing its curb appeal, there's no better choice than New York Metal Roofing Contractors. With a reputation for excellence, our company stands as a beacon of quality and reliability in the roofing industry.
We offer a wide range of metal roofing systems to choose from, so you can find the perfect solution for your needs and budget. Our experienced team of roofers will work with you to design and install a system that will provide your home with years of protection and beauty.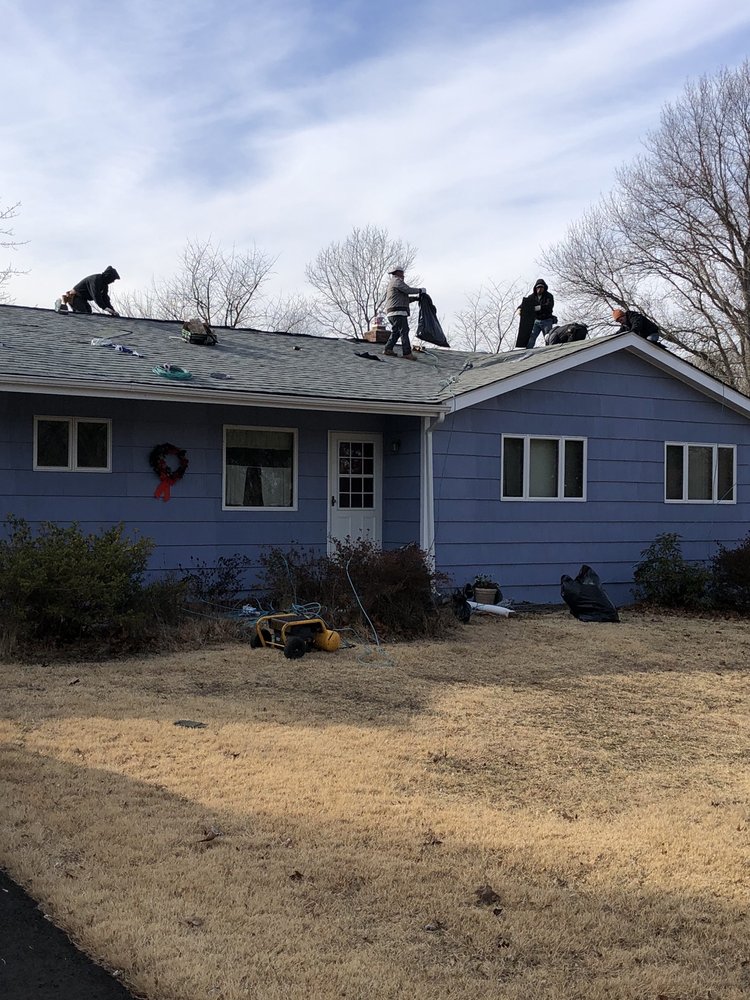 Expertise you can Trust:
At New York Metal Roofing Contractors, we take pride in our team of highly skilled professionals. Our roofing experts have years of experience under their belts, ensuring that your project is in the hands of seasoned professionals who understand the unique challenges of New York's climate and architecture.
Our team is certified in all aspects of metal roofing installation, repair, and maintenance. We are also experts in the latest metal roofing technologies and materials. This means that we can provide you with the best possible service and ensure that your new roof is installed to the highest standards.
We understand that every roof is different, so we take the time to understand your specific needs and requirements. We will work with you to develop a custom metal roofing solution that is tailored to your home and budget.
We are also committed to providing our customers with the best possible customer service. We are responsive to your needs and concerns, and we always go the extra mile to make sure that you are satisfied with our work.
We believe that a great roofing system starts with top-notch materials. That's why we exclusively use the finest quality metal roofing materials available in the market. These materials are not only durable and weather-resistant but also eco-friendly, making them a sustainable choice for your home.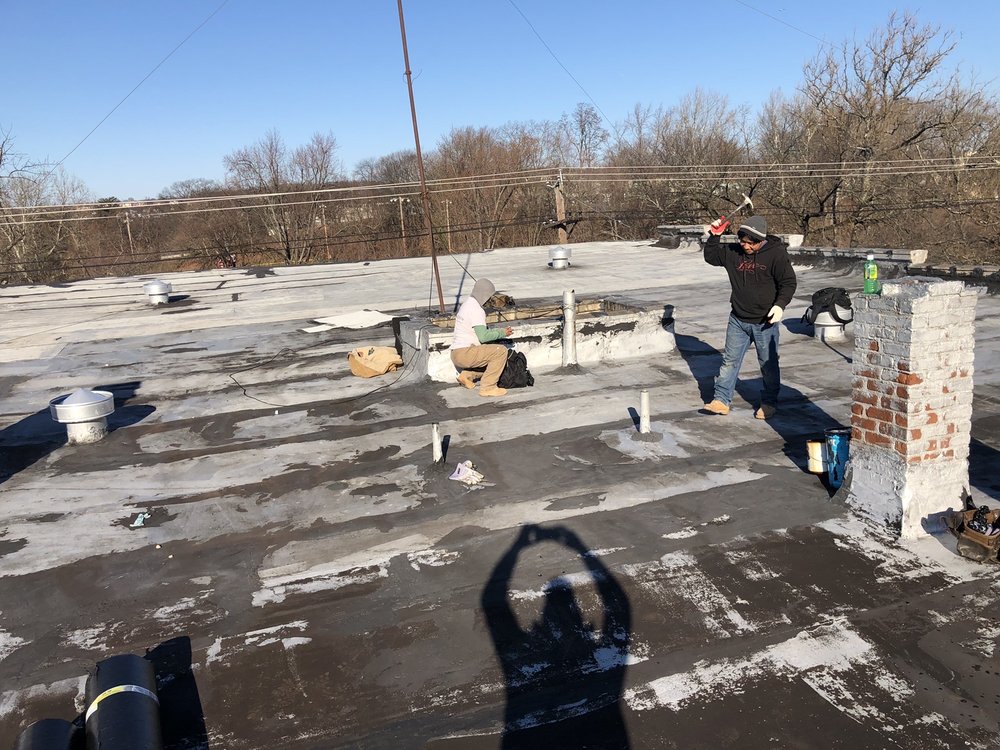 The premium metal roofing materials that we use:
Aluminum: Aluminum is a lightweight and corrosion-resistant metal that is perfect for coastal environments. It is also one of the most affordable metal roofing materials available.
Steel: Steel is a strong and durable metal that is ideal for homes in areas with extreme weather conditions. It is also available in a variety of finishes, so you can choose the look that best complements your home's exterior.
Copper: Copper is a beautiful and long-lasting metal that can give your home a touch of elegance. It is also naturally resistant to corrosion and fire.
Zinc: Zinc is a durable and eco-friendly metal that is often used for commercial roofing applications. It is also available in a variety of colors, so you can choose the perfect match for your home.
When choosing a metal roofing contractor, it is important to consider the following factors:
Experience: Make sure the contractor has experience installing and repairing metal roofs in New York.
Quality of materials: The contractor should use only high-quality metal roofing materials.
Warranty: Make sure the contractor offers a warranty on their work.
Customer service: Choose a contractor that is responsive to your needs and provides excellent customer service.
If you are looking for a top-rated metal roofing contractor in New York, be sure to contact one of the companies listed above. They will be able to help you choose the right metal roof for your home and install it with the highest quality workmanship.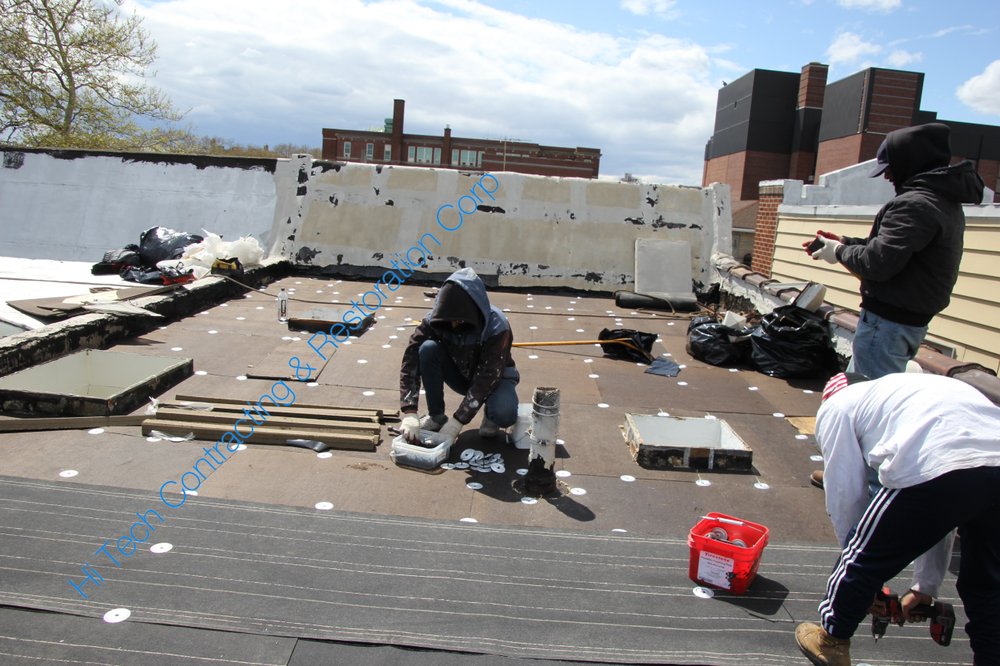 Benefits of metal roofing:
Durability: Metal roofs are very durable and can last for up to 50 years.
Energy efficiency: Metal roofs can help to reduce your energy bills by reflecting sunlight away from your home.
Low-maintenance: Metal roofs are very low-maintenance and require little to no upkeep.
Fire resistance: Metal roofs are fire resistant and can help to protect your home from a fire.
Aesthetics: Metal roofs come in a variety of colors and styles to match any home.
Social: