Introduction:
Our roofing services & Replacement encompass a wide range of solutions, including inspections, repairs, and complete replacements, tailored to address each client's specific needs. Whether it's minor repairs or a full roof replacement, our experienced team is dedicated to delivering top-quality workmanship and long-lasting results.

Your roof's integrity may be tested at any time due to New York's constantly shifting weather and surroundings. The requirement for Emergency Roofing Services & Replacement in New York might occur without warning due to abrupt storms or unanticipated wear and tear. You require a reliable partner in such trying circumstances who not only recognises the severity of the issue but also has the knowledge and dedication to bring you back to sanity. Welcome to Rapid Roof Rescue, your best choice in New York for trustworthy, effective, and first-rate emergency roofing services and replacement.
Quality Roofing Services & Replacement in New York:
When your need of Roofing Services & Replacement due to unforeseen damage or normal wear and tear, Rapid Roof Rescue is your trusted partner for high-quality roof repair in New York. Our knowledgeable team is equipped to carry out even the most complicated roofing replacements to guarantee the safety, sturdiness, and aesthetic appeal of your property.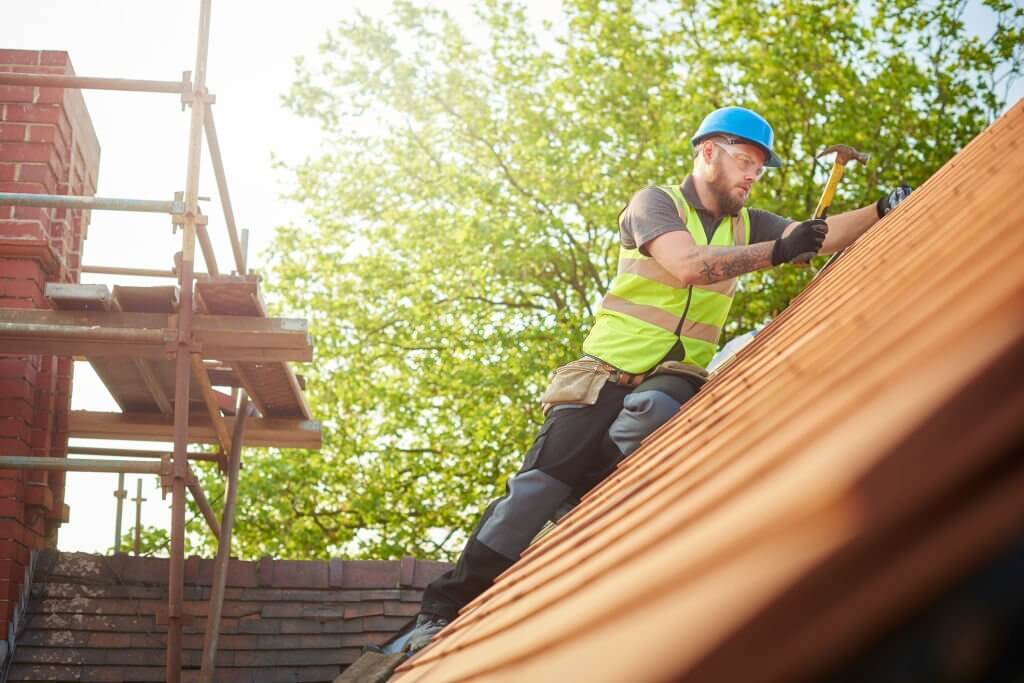 Emergency Roofing Services & Replacement in New York:
At Rapid Roof Rescue, we take pride in having a group of knowledgeable roofing experts that are committed to quickly and successfully restoring the integrity of your roof. Our professionals meticulously create solutions catered to your particular roofing demands thanks to years of industry experience and a thorough awareness of New York's individual roofing standards.
New York's Premier Roofing Solutions:
Rapid Roofing Services & Replacement company provides top-notch roofing solutions in New York when situations occur and your roof is threatened, with a priority on quality, durability, and effectiveness. Our all-inclusive strategy for emergency roofing services guarantees that your home is protected from additional damage while upholding the highest standards of craftsmanship.
Neighbourhood Roof Maintenance Companies in NYC:
Our neighbourhood roof maintenance services in NYC provide pro-active maintenance to maintain your roof in top shape. Because of New York's unpredictable weather, routine maintenance is necessary to avoid problems. Our devoted crew conducts meticulous inspections, picking up on little issues before they develop into expensive ones. We make sure your roof is strong against the difficulties of the city through rigorous cleaning, gutter clearing, and shingle evaluations.
Our specialists create maintenance schedules that are specific to your roof's requirements, increasing its longevity and protecting you from unanticipated costs. Due to our close proximity to you, we are well-positioned to respond quickly to your questions and concerns while offering solid solutions that put the durability and integrity of your roof first. You can rely on us to keep your roof protected from the weather all year long, giving you piece of mind.
NYC Professional Roof Leak Repair:
If roof leaks are not repaired right away, substantial damage may result. Emergency Roofing Services & Replacement in New York Rescue is a specialist in fixing roof leaks in NYC, using cutting-edge methods and premium materials to stop leaks and stop more water infiltration. Our quick action reduces the possibility of water-related issues and aids in restoring the structural integrity of your roof.
Rapid Roofing Services & Replacement company is your trustworthy partner in New York when it comes to urgent roofing repairs and replacements. We are dedicated to providing efficient solutions that surpass your expectations and safeguard your investment by putting a strong emphasis on quality, knowledge, and customer satisfaction. For prompt support and customised, all-inclusive roofing solutions, get in touch with us right now.
Conclusion:
Rapid Roof Rescue is dedicated to supporting the significance of a strong and secure roof in maintaining the value and safety of your property. Utilising their vast expertise and in-depth knowledge of the intricate aspects of New York's roofing, our knowledgeable roofing professionals are committed to responding quickly and successfully to your roofing emergency.
Our objective is to provide top-notch roofing solutions that protect your investment and tranquilly, from assuring excellent roof replacement to expert leak repairs. Remember that Rapid Roof Rescue is there in times of need to offer not just roofing services but also the dedication to quality that sets us apart in New York's roofing industry. Our main priority is to keep you safe, thus the wellbeing of your roof is our top priority.