Skylight Installation are a great way to add natural light and ventilation to your home. They can also help to reduce your energy bills and improve the overall appearance of your property. If you're considering installing skylights in your home, it's important to choose a qualified and experienced contractor.
Benefits of Skylight Installation
There are many benefits to installing skylights in your home, including:
Increased natural light: Skylights can provide up to five times more natural light than traditional windows. This can help to brighten up your home and reduce your reliance on artificial lighting.
Improved energy efficiency: Skylights can help to reduce your energy bills by providing natural light and heat during the winter months. They can also help to ventilate your home during the summer months, which can reduce your need for air conditioning.
Improved curb appeal: Skylights can add a touch of elegance and sophistication to your home. They can also make your home appear larger and more spacious.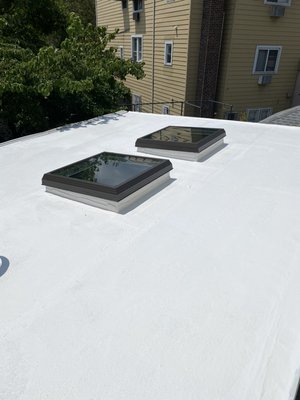 Why Choose Our Company for Skylight Installation?
Our company is a certified, licensed, and insured skylight installer in NYC. We have years of experience installing skylights in homes of all types and sizes. We offer a wide range of skylight options to choose from, and we can help you to select the right skylights for your needs and budget.
Our Skylight Installation Process
Our skylight installation process is simple and straightforward. We start by conducting a free consultation to assess your needs and requirements. Once we have a good understanding of your needs, we will develop a customized installation plan.
On the day of the installation, our experienced technicians will arrive at your home on time and prepared to work. We will carefully remove the existing roofing material and install the new skylights in a timely and efficient manner. We will then clean up the work area and leave your property in the same condition in which we found it.
Our team of certified professionals in NYC specializes in bringing the beauty of natural light into your home. We have the expertise to assess your space and recommend the ideal skylight solution to enhance your living environment.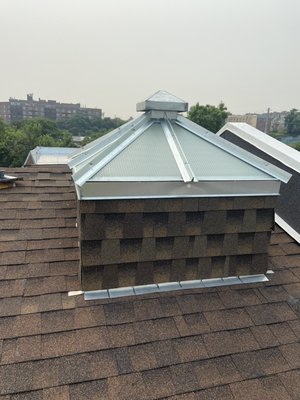 Heading 3: Licensed Professionals
Rest easy knowing that your skylight installation is in the hands of licensed experts who adhere to the highest industry standards. Our licensing ensures that we meet all safety and quality regulations, providing you with peace of mind throughout the installation process.
Tailored Skylight Solutions
Every home is unique, and so are our skylight installations. We work closely with you to tailor our services to your specific needs and preferences, ensuring the skylight complements your interior design while optimizing natural light
One small suggestion I have is to change the heading "Licensed Professionals" to "Licensed and Insured Professionals." This is because many homeowners also look for contractors who are insured, as this provides additional protection in the event of any damage or accidents.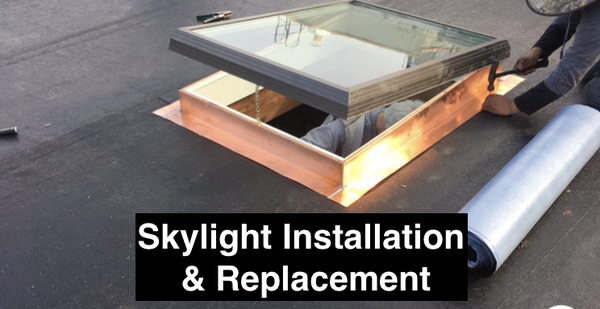 Energy Efficiency
Skylights not only bring in natural light but can also contribute to energy efficiency. Our installations are designed to minimize heat loss during the winter months and reduce the need for artificial lighting, resulting in potential energy savings.
Heading 7: Enhancing Property Value
A professionally installed skylight can increase the value of your NYC home. It adds aesthetic appeal and functionality that potential buyers appreciate, making your property more attractive in the real estate market.
Overall, I think your description is well-written and informative. It is clear that you are a reputable company with a team of experienced and qualified professionals.
Contact Us Today for a Free Skylight Installation Consultation
If you're considering installing skylights in your home, contact us today to schedule a free consultation. We will be happy to answer any of your questions and help you to select the right skylights for your needs and budget.
Social: